Black River Area Oktoberfest
and Irish music session!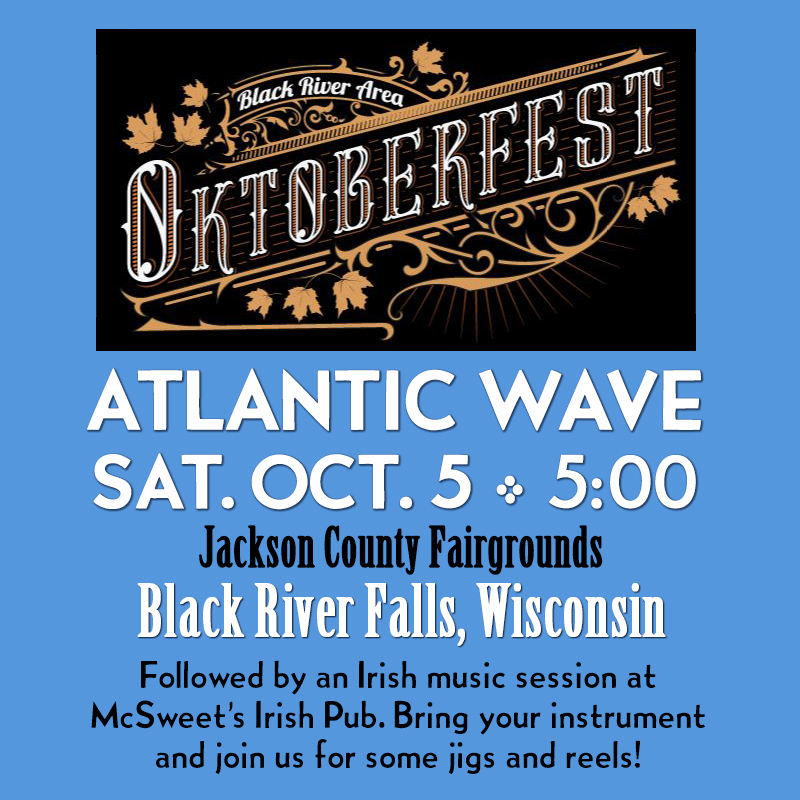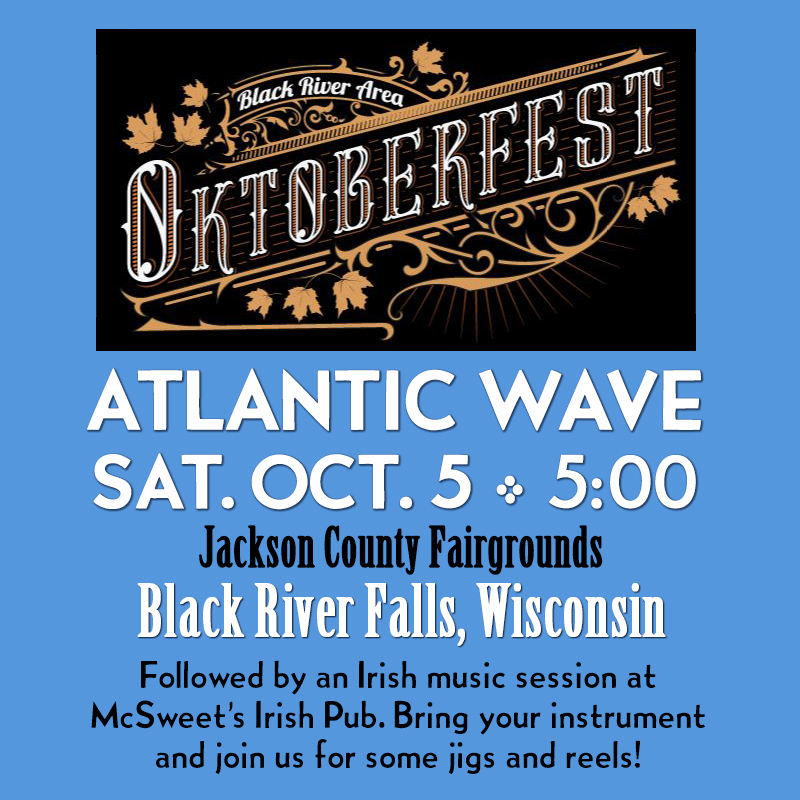 Saturday October 5th, Jackson County Fairgrounds in Black River Falls, Wisconsin, we'll be rattling the rafters from 5 to 8 at
Oktoberfest
. Then join us afterwards at McSweet's Irish Pub in BRF for a free traditional Irish music session! Bring your acoustic instrument and join us for some jigs and reels, or just grab a pint and enjoy the tunes!